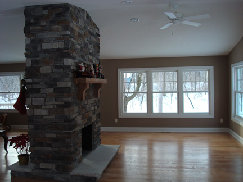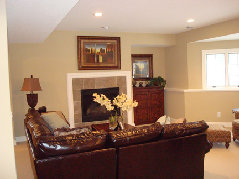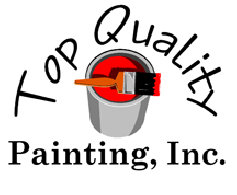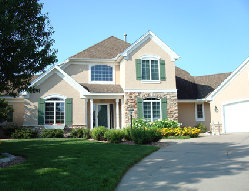 It's What We Do!

7823 - 77th Street South
Cottage Grove, MN 55016
Phone: 651-472-1557


Interior Process
At Top Quality Painting we know the importance of performing all the necessary steps to insure a Top Quality finish. Below is an outline of the steps we take to paint Interior jobs. These steps may vary based on your needs.


Items are moved away from walls and placed in the center of the room. These items are covered with clean plastic sheeting to protect them. All floors in area being painted are covered with plastic or drop cloths.
Preparing Area for Painting
If painting ceilings only, all walls are also covered with plastic.
Based on your requests, Imperfections in the walls and ceilings are repaired. This includes filling cracks and holes, replacing damaged sheetrock, and removing nail pops. All areas that need to be sanded are completed during prep work as well.

Prep Work

Repaired areas are primed. Based on your requests either one or two coats are applied to achieve a Top Quality Finish. Cutting and painting around trim is preformed before rolling out walls or ceilings.
Paint
Drop cloths and plastic are removed from floors and furniture. Furniture and accessories are moved back to their previous location. All of our equipment and supplies are removed.
Clean Up
After our work is completed you will do a walk through to ensure a Top Quality finish!

Inspect